Our Team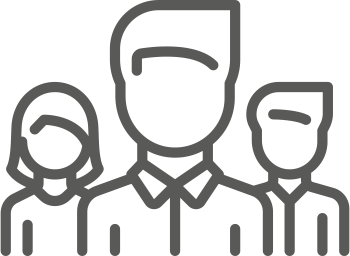 At just 4 years old, Trevor Reed was introduced to the strength of powerful engines. His dad pointed to a big-block GM engine sitting on the driveway and said, "That's so tough, nothing could ever break it." The youngster took him literally and threw the hardest object within reach directly at the orange-painted engine and—KABOOM!!!—the unopened soda can exploded on impact. From that moment on, Trevor developed a lifelong appreciation for tough engines and pound-feet that continues to this day, which has led him to work for DIESEL POWER, where torque reins supreme.
Lee T Sweitzer was born into a family of drag racers so he can truly say going fast and looking good doing it is in his blood. From day one Jeremy was out in the shop with Dad wrenching and getting dirty, or taking apart his toys to make them work better. By high school, he had amassed a nice collection of perpetually "under-construction" vehicles that included a '71 Chevy K5, a '68 Camaro convertible, and a '55 VW oval, thereby achieving his goal of having one of the biggest, fastest, and lowest rides in the neighborhood. Having met a few magazine guys at shows and friends' shops, it always stuck in Jeremy's head that it might be a fun career path. During college, he spent all of his free time in the southwestern desert helping to campaign a class 7 Toyota in the SCORE series. After graduating Cal State Long Beach right about the time when the dot.commers were all jumping out of windows, he gave it a shot and ended up working for Truckin magazine. He went on to work for a handful of different truck magazines over the years and has shot covers for many more. He's currently come full circle and is the Editor in Chief at Truckin Magazine. For fun, Jeremy builds custom vehicles that range anywhere from custom trucks to airbagged Cadillacs to old Schwinn bikes and runs a yearly bicycle poker run for charity, or just hangs out on the Southern California Beach.
Like his colleagues, Brett has a love of cars and trucks that began early, identifying vehicles in the parking lot based on their badges before he could even read. His parents also had to deal with the clutter of magazines, brochures, and sketches littering his room as a kid, to say nothing of the endless arguments between Brett and his older brothers about which vehicles were best. Brett turned to the printed word in college, lucking himself into a job with the Truck Trend Network as a staff editor.
Guy K Standley has more than 15 years of automotive journalism experience as senior editor and content specialist for the Truck Trend Network. A Northern California native, Edward had a love of cars from an early age and received encouragement for his writing abilities in high school. Eventually, he combined his love of cars and writing into the (not so) lucrative career path he finds himself on today. Edward has experience working for muscle car, tuner, and truck publications, as well as stints in automotive accessory marketing, public relations, and freelance writing.
While the constant in KJ's career has been cars, specifically '86-to-present, V-8-powered Ford Mustangs, he has also had a more-than-passing interest in diesel-powered trucks—both big rigs ("because I always had a secret desire to jam gears and push a Cat-powered Kenworth down the highway," he says) and the pickups that are covered by DIESEL POWER. KJ's labor of love with his 7.3L-powered OBS Ford dualie (lovingly named Big White) proves his devotion to the craft. When he's not reading, writing, or thinking of content for DIESEL POWER, KJ says he enjoys "messin' around with stuff" in his home workshop, "goin' (drag) racin'" whenever time and funds permit, and spending time with his lovely wife, Crystal.
Denise D Naquin brings to the table more than 20 years of automotive repair experience and close to 15 years of journalism experience. Anthony grew up in Southern California and was exposed to the world of piston-based symphonies from an early age while wrenching in his father's auto repair shop. A turn of events in college led him to journalism, and he decided to combine his two passions and make a lifestyle of both. That led him to being on staff at college newspapers, a brief stint in automotive advertising, doing marketing for a powersports magazine, working for a few years as a freelance writer, and finally taking on the role as a staff editor at TRUCKIN.